Every year, thousands of job opportunities are announced in Abu Dhabi for professionals as well as newbies. If you have also been looking for Jobs in Abu Dhabi 2023 then you have visited the right place this time because you will explore a big number of such opportunities where you can apply and you can try your luck. Once you start your career in any field, you may not feel good to change it if you are satisfied enough. Therefore, it is important to be very keen at the time of choosing your career.
Latest Jobs in Abu Dhabi: New Openings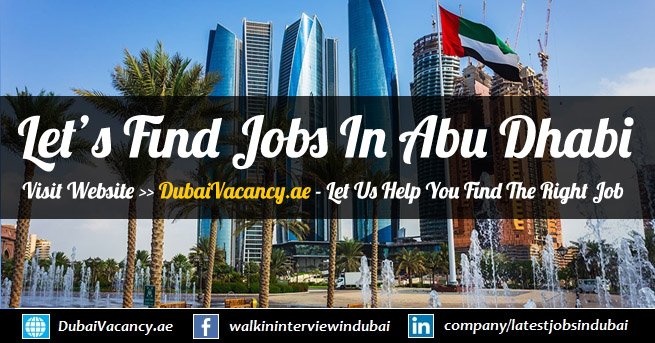 Below you will find the best opportunities after you will have very attractive pay scales and other facilities. If you want to live and work in Abu Dhabi then you should not miss the chance. Make an attractive CV to apply for all the relevant jobs where you think that you can be selected. And in case you are not that familiar to make an Eye-Catching Resume this piece of content may help you to stand out. Here one can learn How to make a perfect CV.
Even if you have already been doing a job anywhere, you must apply because you should always keep on seeking more and more, better and better. If you find these job vacancies in Abu Dhabi better than your existing job then what's wrong to replace them? Why not invest your time and energy in such a platform that can pay you higher? All the best!