If you have been living in the UAE then getting a job is not at all an issue but getting the perfect job really matters. Whichever country you belong to, once you have landed in the UAE, it is confirmed that you will always have some job in your hand but people prefer to get jobs at good pay rates.
Sharjah and Abu Dhabi have been the centers of attraction for many years but now, people have come to realize that there is very tough competition and it is a bit difficult to find jobs in those cities. Therefore, people have started thinking why not look for Jobs in Ras Al Khaimah 2023, Al Ain, or other cities of the UAE? In fact, you will find the same facilities in Ras Al Khaimah.
Latest Jobs in Ras Al Khaimah: New Openings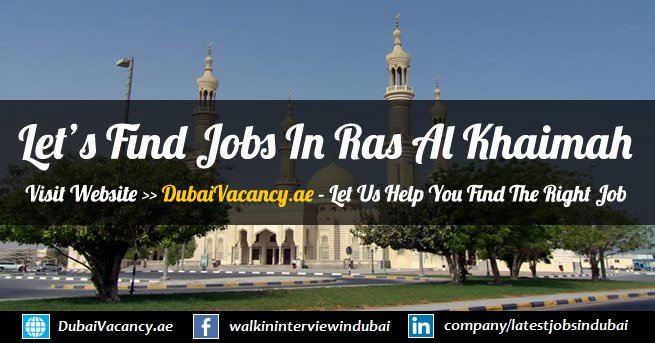 Many job vacancies in Ras Al Khaimah have been announced for Freshers as well as experts. Therefore, without delaying even for a second, you should make a list of all those jobs that are relevant to your experience or skills and you should try your luck. Apply for jobs and start your career in a land full of opportunities. All these jobs have been offered at the best competitive rates. Best wishes!